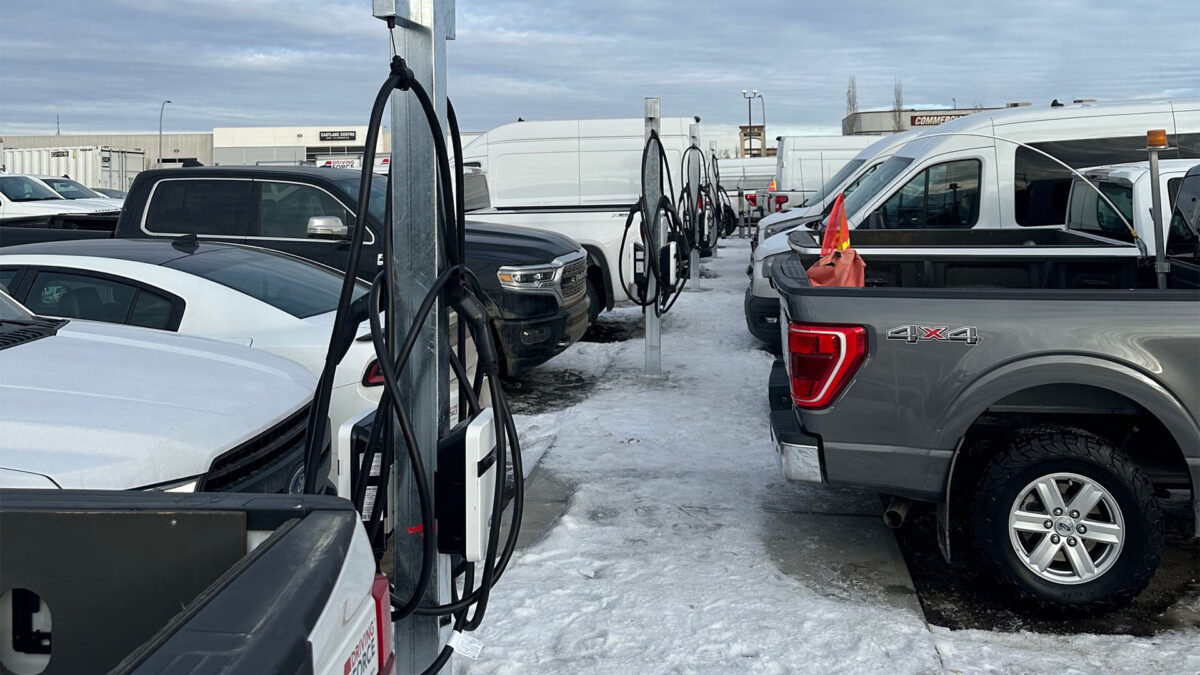 In a project for Driving Force's Calgary location, we completed the install of two DC fast chargers and 10 x Level 2 chargers for their fleet of rental vehicles for their new facility in southeast Calgary.
We want to congratulate Driving Force Sales & Leasing on their commitment to sustainability and electric vehicles. Our thanks to Eagle Builders for including us on this project!
To learn more about our innovations in the solar power sector, follow us on LinkedIn, Facebook, YouTube, and Instagram.
Curious about the other projects we've had the pleasure to work on? View more of them here!