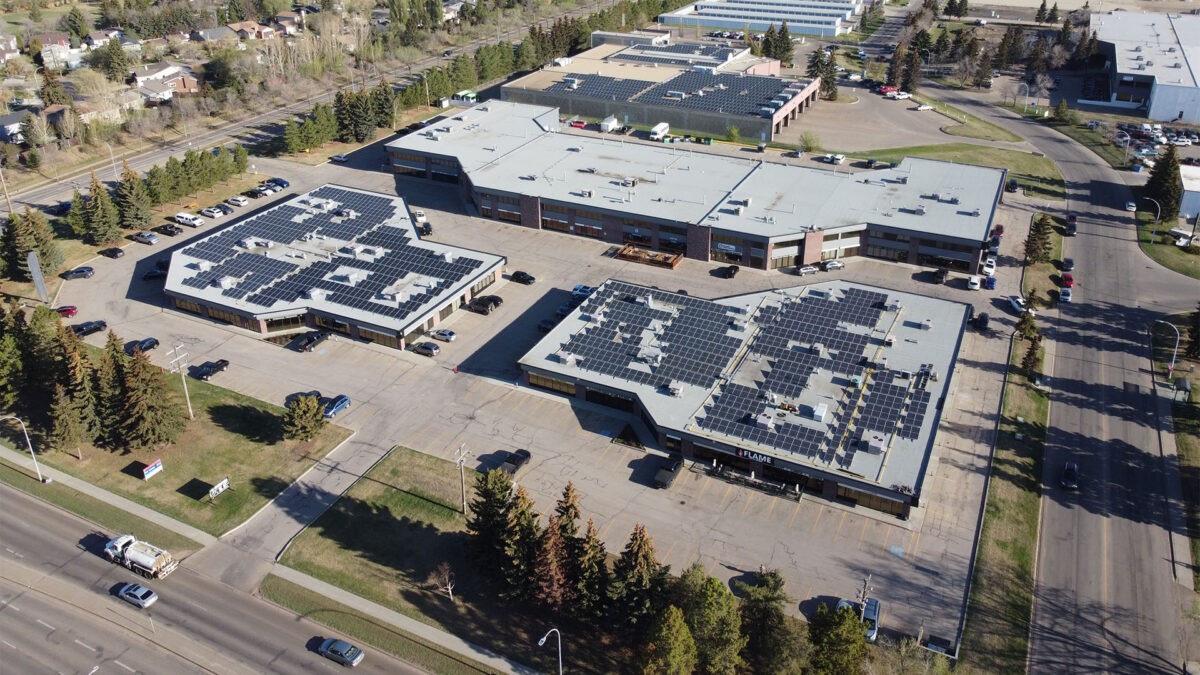 A goal to maintain lower operating costs.
We were fortunate to be approached by a landlord in St. Albert about installing solar on two of their buildings. We performed this work over the winter of 2022-2023.
This array will help the owners of 205 Carnegie maintain lower operating costs —something very important as we start to experience +30 degree heat in summer, and air conditioning is running flat out around the province.
Inferno Solar can save you money on your energy bills, too. Click below to get in touch. We're looking forward to working with you. Contact us today
To learn more about our innovations in the solar power sector, follow us on LinkedIn, Facebook, YouTube, and Instagram.
Curious about the other projects we've had the pleasure to work on? View more of them here!