Safety is Inferno Solar's highest priority.
Working can be a dangerous business. Every year there are severe accidents on the job site, and some, unfortunately, are fatal. Nearly all could have been avoided with better safe work practices. We are excited on becoming a proud member with Avetta

Safety is more than a list of instructions or better work boots. Safety needs to be a big part of the workplace culture – always on everyone's minds, so it's second nature.

Safety is also a numbers game. The more risk your workers are exposed to, the greater the probability you or your staff will be hurt. The more nails you need to pound in a day, the better the chances you will hit your thumb!
Don't just mitigate risk. Eliminate risk.
Using workarounds such as PPE or Safe Work Practices reduce risk, but some risk remains. The smart question is, "can we completely eliminate this risk?" Before the risk elimination question can be asked, it is crucial to understand that installations or maintenance can be major causes of injuries or death.
Becoming a proud Avetta member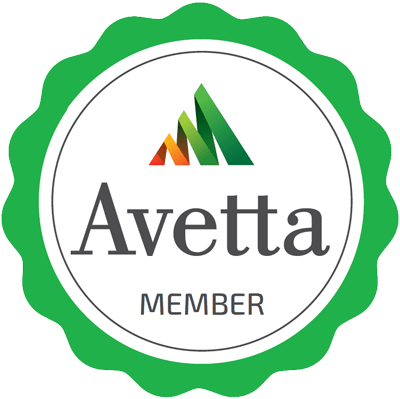 Being an Avetta member means we care about the people we work with and work for.
Avetta allows our customers to integrate Inferno Solar's safety, insurance, QC/QA, and compliance policies seamlessly. With every portion of a job being inspected, you can move away from "who did this" to "what are we doing to remove possible issues" before they even start.
Inferno's robust OH&S policies, as well as staff training, have led to Zero Lost Time Incidents in the three years Inferno has been around. The 0% means our staff feel confident they can go to work and make it home safe. The 0% means our customers can rest easy knowing they don't have a liability on their hands. Ultimately the 0% means Inferno isn't just trying to help protect the planet; Inferno is helping protect the people that live on it.
To learn more about our innovations in the solar power sector, follow us on LinkedIn, Facebook, YouTube, and Instagram.
Curious about the other projects we've had the pleasure to work on? View more of them here!